An aster flower is regarded as a symbol of wisdom, patience, and love. Its characteristics are a perfect metaphor for our Astyr Wealth team. We help bring wisdom and clarity to your financial world with an unparalleled level of compassion and commitment. Your wealth is like a flower in that it needs to be cultivated, guided, and properly taken care of to grow. Growth takes patience, and we will help you develop a holistic plan to weather the storms as you go through the seasons of life. Providing you a sense of security and clarity as your life evolves and your wealth grows- the flowers of tomorrow are in the seeds of today.

Our values based financial planning process is holistic and starts by understanding you and what's most important to you.

Our process driven approach will help you build a holistic financial plan that encompasses what is important to you and fits your needs.

We offer a broadly diversified portfolio of quality investment and insurance products to ensure that all of your needs are considered.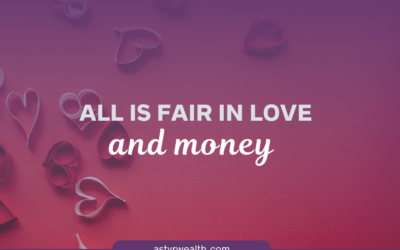 Financial issues are the second leading cause of divorce, according to a survey conducted by Ramsey Solutions in 2018. It's not surprising that financial issues related to debt and lack of communication about finances will cause tension in a relationship. Fortunately,...
read more